How It Works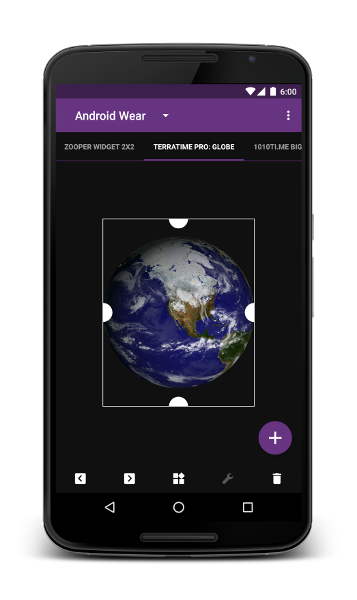 The key to Wearable Widgets is our app that runs on your Android phone (or tablet). Just like your home screen, it acts as a host for widgets from other apps: you can select a widget from any app you have installed, and our platform will then display it on your smartwatch. In other words, your widgets are still running on your phone, not directly on your watch.
[Obviously, not every widget will work well on a watch, and that's unavoidable. There's just no way that a widget that takes an entire home screen on your phone will be usable on a 3cm smartwatch screen. But keep it sensible, and you should be OK.]
The Wearable Widgets app is where you'll go to select and configure your widgets for display on your watch, but once that's done, you won't need to go back into it again. In day-to-day use, the process of is fully automated: your widgets are just available on-device.
You'll also need our app to receive the widget on the watch side. On Wear OS, you should be prompted to install it automatically; if not, open the Play store on your watch and search for Wearable Widgets. For other, non-Wear watches (and Glass), click for more information on your device.
Finally, please note that although you'll be viewing and interacting with widgets on your watch, our app is essentially just "screencasting" them: the widgets themselves are actually still running on your phone. This means that any actions that result from tapping on a widget will also occur on your phone. Importantly, this means that if tapping on a given widget launches the associated app, that app will open on your phone – and it's simply not practical to screencast a full-fledged phone app onto a watch.