Sony SmartWatch
Note: These early Sony smartwatches have now reached their end-of-life, and are no longer supported by the current release of Wearable Widgets. If you're still using an SW1 or SW2:
Uninstall the current version of Wearable Widgets from your phone (if installed).
Download the last version of our app to support the SW1 and SW2.
Open that downloaded APK file on your phone.
If you need further instructions on sideloading the APK, or you run into other trouble, please contact us and we'll do what we can to help.
The content below is from when these watches were supported products, and is being kept available for reference purposes only. No attempt is planned to keep it updated.
---
Wearable Widgets runs well on any generation of Sony SmartWatch (but doesn't support the original LiveView, sorry). All you really need to do is install our app on your phone; you probably already have Sony's Smart Connect app installed and configured. If not, do that now.
Please note that if you have the SmartWatch 3, you'll need to use our Android Wear interface, rather than following the instructions on this page.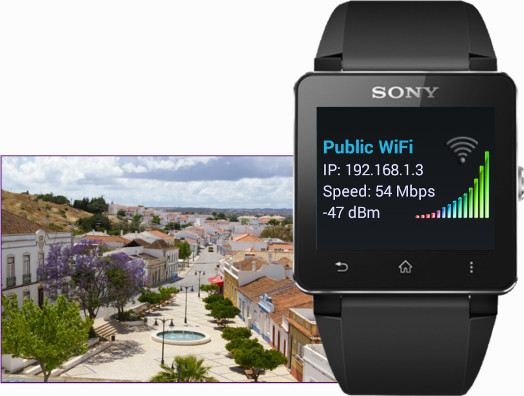 On the SmartWatch 1 and 2, however, just run Wearable Widgets once on your phone and select a widget from the list that pops up. The app should automatically select your SmartWatch as a recipient for your widget. To see it on your wrist, simply tap the

icon on the watch's home screen, and voila!
Low-Power Mode
Wearable Widgets also supports the SmartWatch 2's low-power mode (LPM), which keeps the app visible on the screen after the watch's backlight turns off. This effectively lets you use any widget as a replacement watchface on the device.
To activate LPM, go into the Settings in Wearable Widgets on your phone. Under the SmartWatch 2 area of the Wearable Devices section, turn on Use as "watch face". You'll need to reboot your phone, and possibly your watch as well, before this change will take effect.